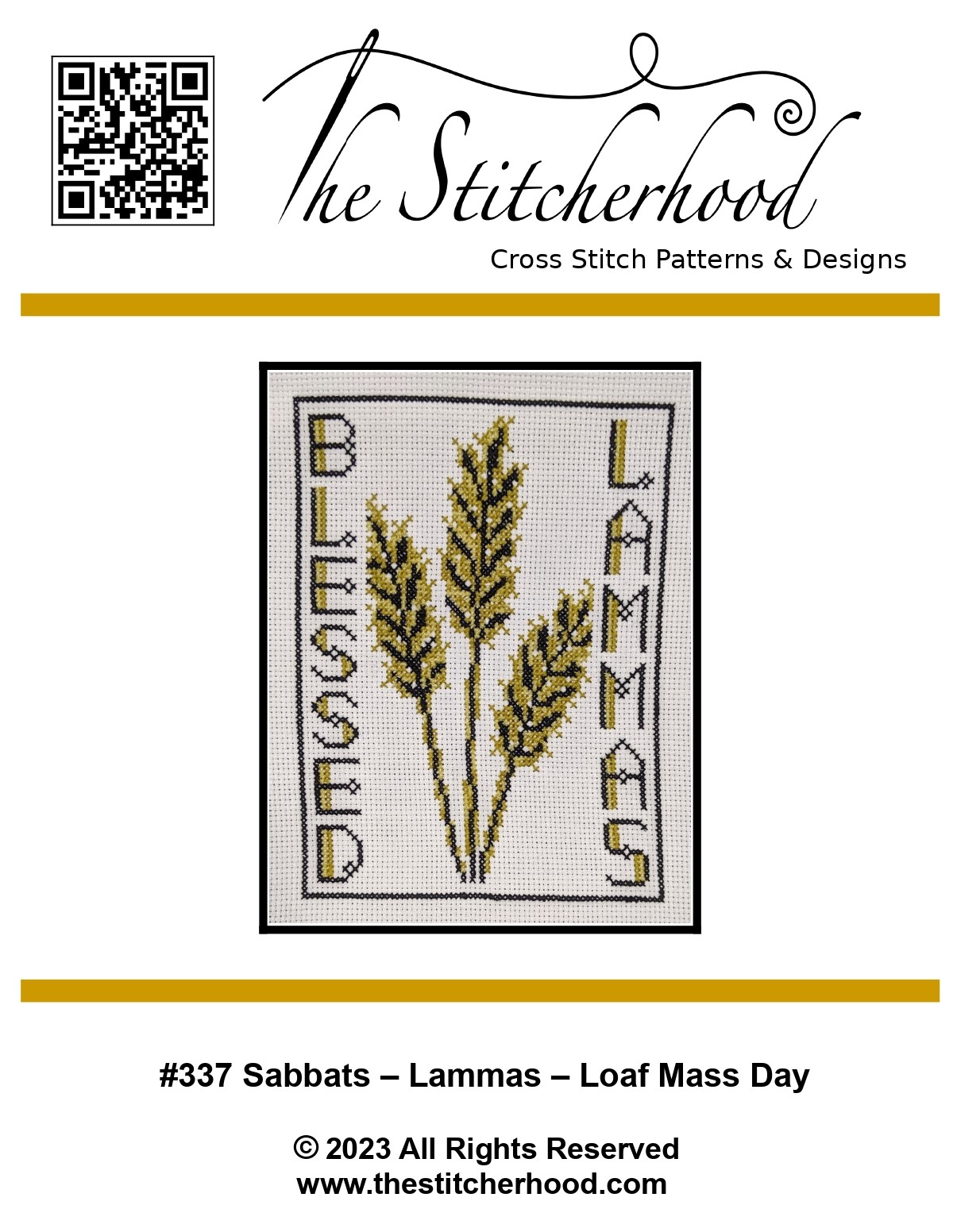 Mouse over image above to enlarge.
Sabbat – Lammas – Loaf Mass Day #337
$6.00
add to cart
This cross stitch pattern shows a bunch of wheat stalks in all of their summer glory. It celebrates Lammas (also known as Loaf Mass Day or Lughnasad) one of the 8 Wiccan Sabbots, it is the first harvest festival in the Wheel of the Year.
Stitch Count: 95 High & 74 Wide. Will measure approx. 6.75″ tall x 5.25″ wide if stitched on14 count fabric.
All stitches are cross stitch.
Model stitched on 14 count white Aida cross stitch fabric and stitched in DMC floss: #310 (black), #832 (dark gold) and #834 (light gold). Feel free to substitute colors and fabrics to your taste.
Copyright 2023, All Rights Reserved.
PLEASE NOTE:
"SHARING" OR SELLING OF THIS PATTERN, or any design by The Stitcherhood, in any way, for profit, or without, IS ILLEGAL.
UPLOADING this pattern, or any design by The Stitcherhood, to ANY website is illegal.
EACH PATTERN IS CODED to see who purchased it and can be traced in the event of copyright infringement.
This is a PDF pattern, available to download instantly upon payment. You will not receive any tangible item.
Mouse over image above to enlarge.