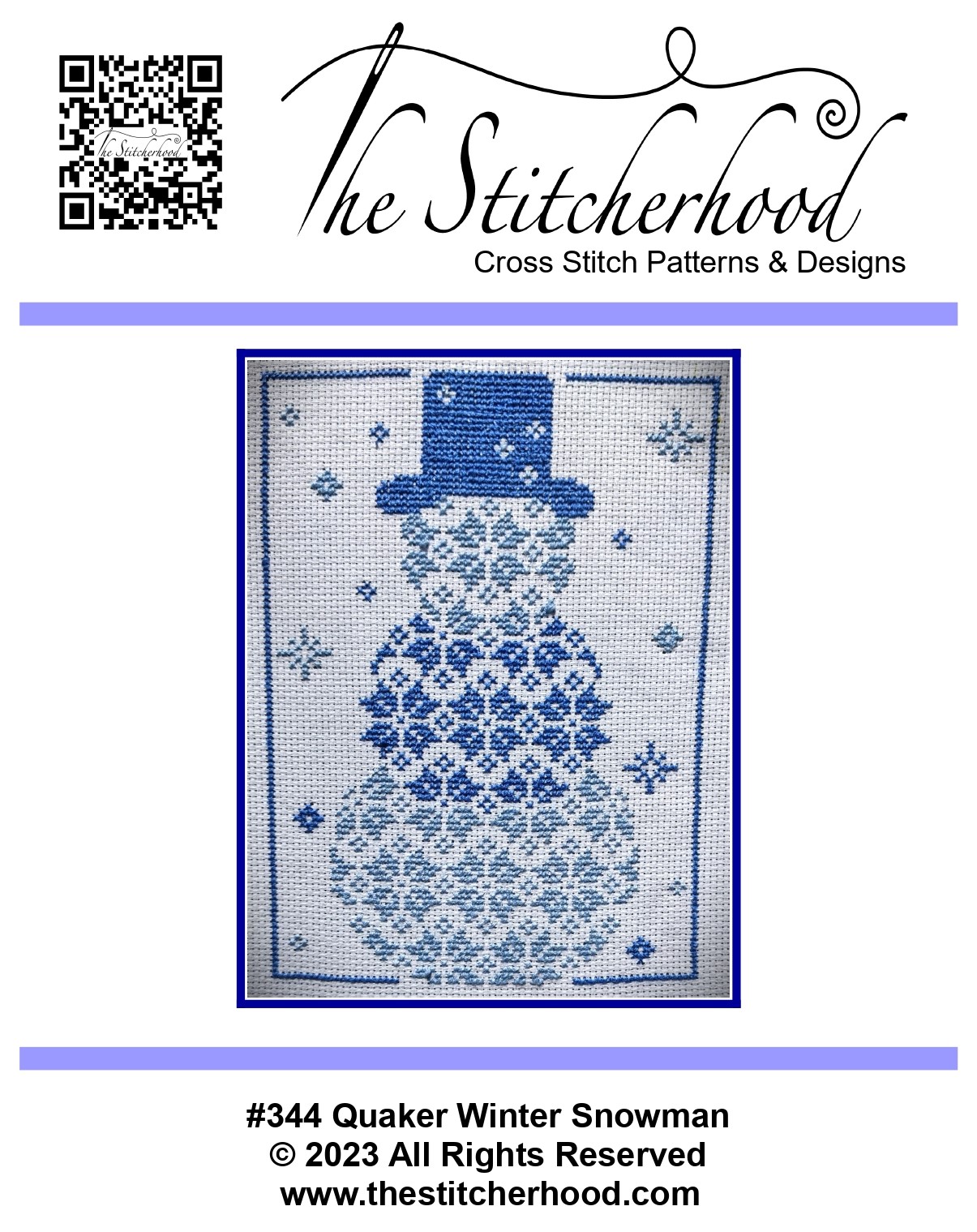 Mouse over image above to enlarge.
#344 Quaker Winter Snowman
$6.00
add to cart
Lovely Quaker snowman cross stitch pattern. Shows a snowman in two shades of blue wearing a top hat and surrounded by snowflakes gently falling all around. An excellent design for your winter decor. Would also look lovely stitched in white on colored fabric!
Stitch Count: 101 High & 71 Wide. Will measure approx. 7.25″ tall x 5″ wide if stitched on14 count fabric.
All stitches are cross stitch.
Model stitched on 14 count white Aida cross stitch fabric and stitched in DMC floss #3755 (light blue) and #798 (bright blue). Feel free to substitute colors and fabrics to your taste.
Copyright 2023, All Rights Reserved.
PLEASE NOTE:
"SHARING" OR SELLING OF THIS PATTERN, or any design by The Stitcherhood, in any way, for profit, or without, IS ILLEGAL.
UPLOADING this pattern, or any design by The Stitcherhood, to ANY website is illegal.
EACH PATTERN IS CODED to see who purchased it and can be traced in the event of copyright infringement.
This is a PDF pattern, available to download instantly upon payment. You will not receive any tangible item.
Mouse over image above to enlarge.