I am so happy and excited to be a featured designer with a featured design on Tiger Lilly Design's "Flossmas" Advent Calendar video series.
You can see it here: https://www.youtube.com/watch?v=ohm89GXvevw (skip to 2:20
)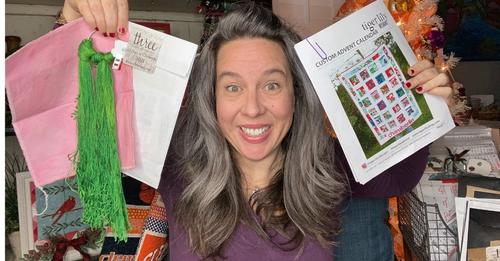 She chose my "Quaker Tree" design to feature and we will be giving away FIVE free copies of it via her you tube channel. Just in time for Christmas!
She is featuring many different cross stitch designers, focusing on Etsy shops and chose my Quaker Christmas Tree design.
Thank you Kari for bring the spotlight to small independent designers on Etsy. I appreciate it!