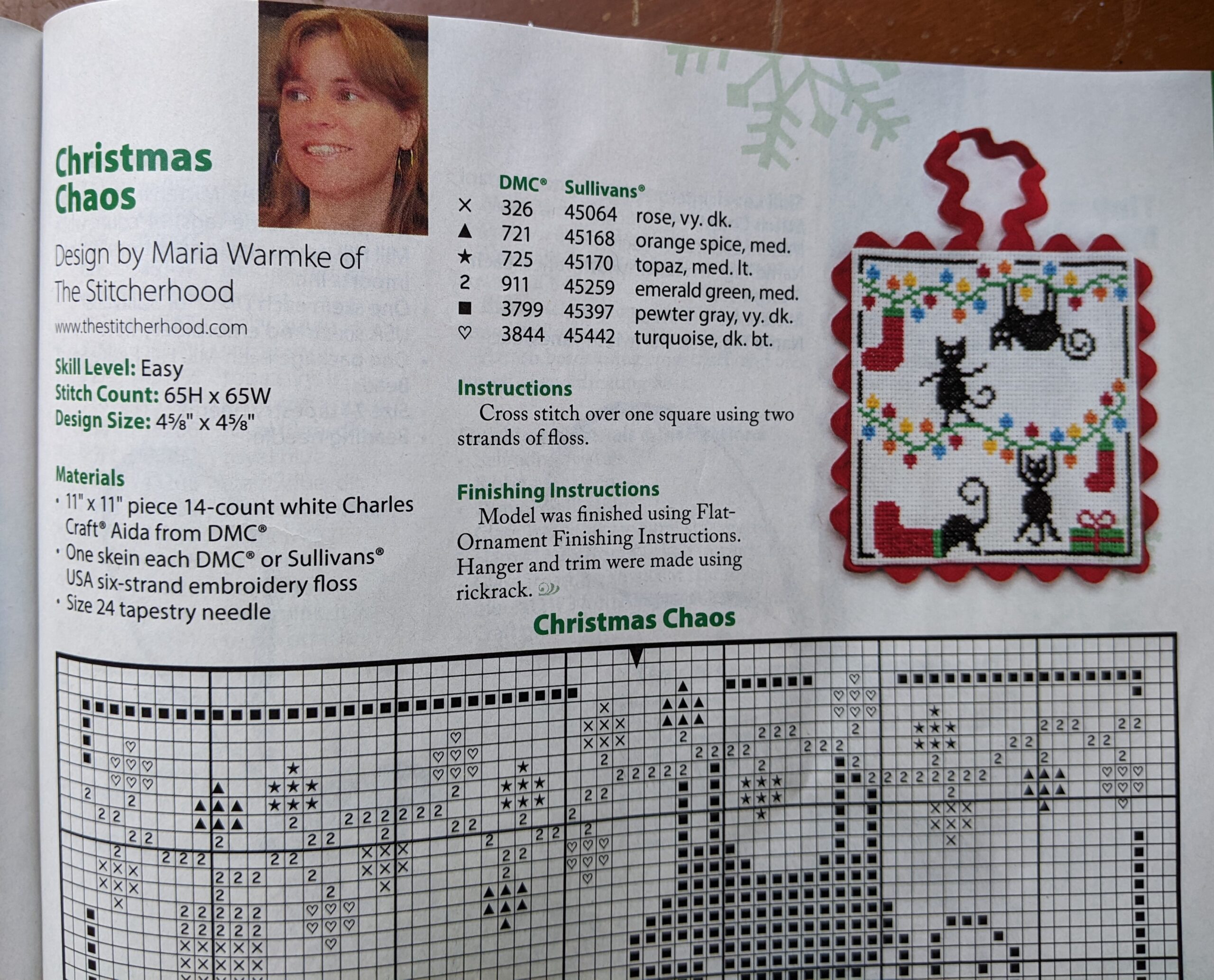 I am super excited to announce that another one of my designs was published in the 2023 Just Cross Stitch Holiday Christmas Ornament Issue!
Just Cross Stitch magazine has 2 special editions each year, one for Halloween and one for Christmas and they are always packed FULL of fantastic cross stitch ornament patterns from all over the world. I am honored and so grateful to have one of my Christmas patterns included in the publication that is full of so many talented designers!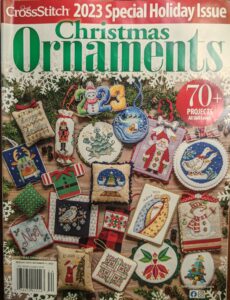 My "Christmas Chaos" design features four cats getting into trouble and wreaking havoc with the Christmas decorations. Hanging from (and walking along) the colorful lights, sneaking into a stocking looking for a treat, these trouble makers are inspired by our kitties Sadie, Lucy and Linus.
This playful design is sure to make all smile who see it on your tree, and a few of us roll our eyes a bit who know the struggle of Christmas with mischievous kitties!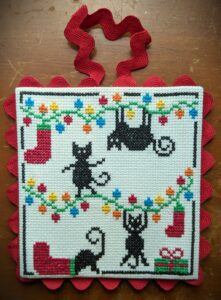 If you like my design, I highly encourage you to check out the magazine… tons of fun, small and easy cross stitching ideas for all skill levels inside!